MatrernityShoot Ideas
We all know that a breautiful lingerie always makes women happy, a stunning nursing bra can also inspire moms-to-be and moms to take maternity shoots to record their beauty. Now, momanda's nursing bralette will be an Awesome choice.
In our INS community, many mothers spontaneously wear bras purchased from us to record their pregnancy & childbirth journeys, baby shows and parent-child photos.
Via @sevillaarradondo / @michellemacht/ @esmiii_20  / @meganhill2777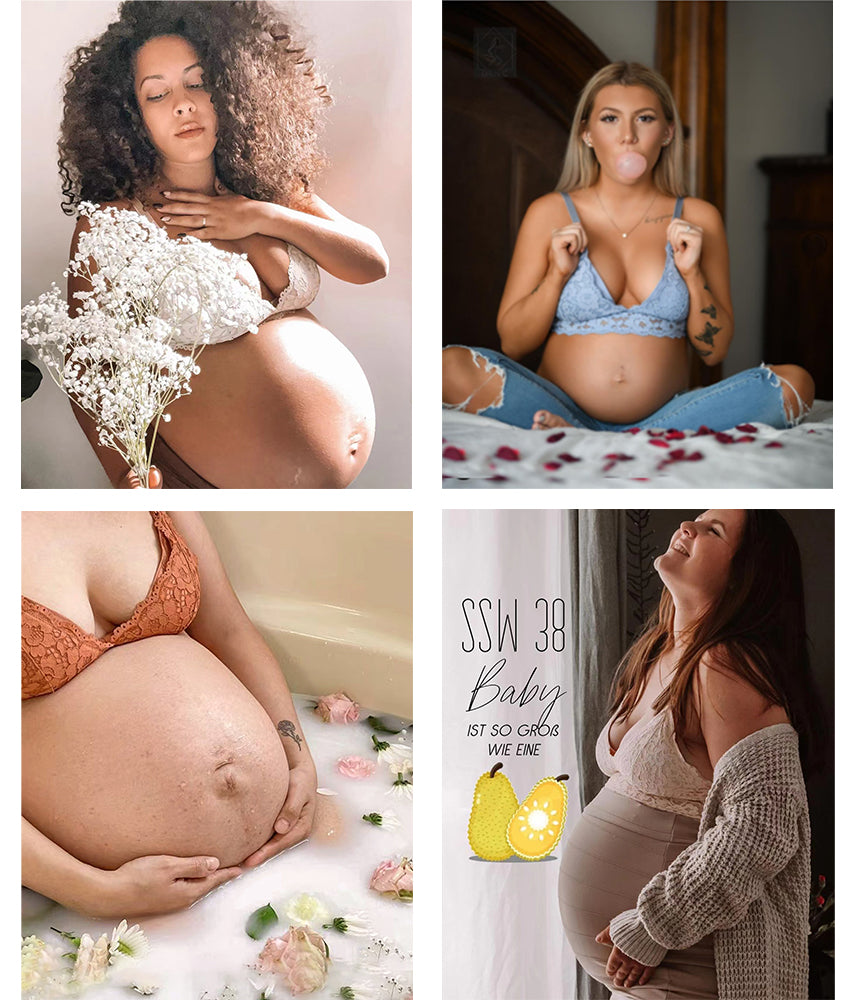 Pregnancy is a special time, and even when it seems like you are gaining less and less control of your body, it is actually doing a wonderful job at protecting and nurturing your little one. It's only fitting to celebrate and honor your body with endearing photographs that you and your family will cherish for life. 
Even when it seems like your schedule is impossibly hectic and all you want to do is rest, consider making time for a maternity photoshoot. You may regret not having one; after all, you are not pregnant forever!
Either way, there are plenty of maternity photoshoot ideas. So, I've gathered 10 of the most creative, sweet, and even funny.
1.
Take A Milk Bath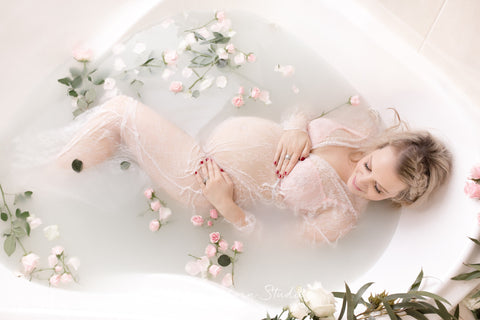 The shots of expecting mom in the bath are becoming more and more popular. To take beautiful maternity photography, fill the bath with warm water. When it is about a quarter full, add milk powder and corn starch mixture. Then use a whisk to evenly distribute milk powder and cornstarch.
2.
All Eyes on the Sonogram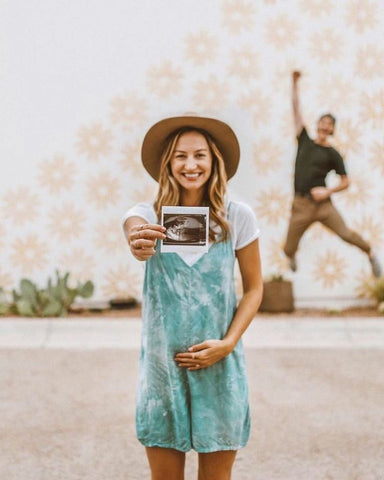 There is no more perfect way to share the great news than a picture of a sonogram. Choose a good background, compose the photo and take a shot.
3.
All in the Family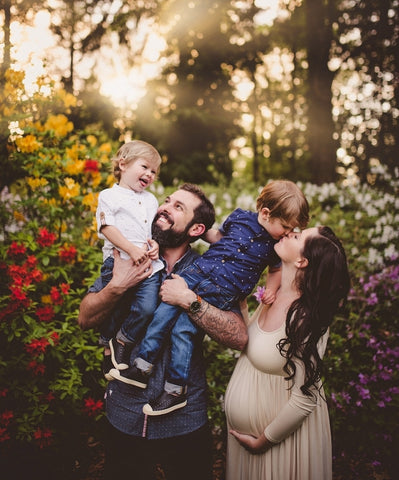 Invite all family members a maternity shoot – a pregnant mom, dad, older brothers and sisters. That`s the best way to express the family's happiness and joy of expecting a new member of your family.
4.
With Pets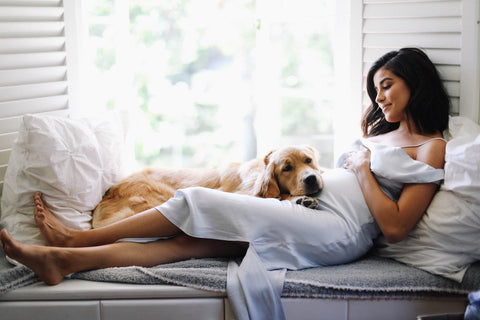 Incorporating animals in the frame is one of the most creative maternity pictures ideas. This way you can take a variety of interesting pictures. For example, shoot the moment when the dog seems to listen to what is happening in the mom`s belly.
5.
 In the Baby
'
s Room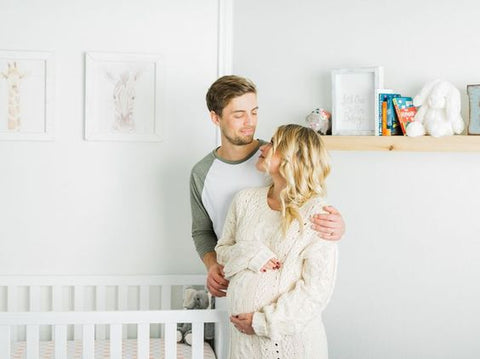 If the nursery is already prepared for a new family member, that`s a perfect place for a shooting. Don`t hesitate to take some pictures of a mom waiting for a new room dweller.
6.
A Foodie Mommy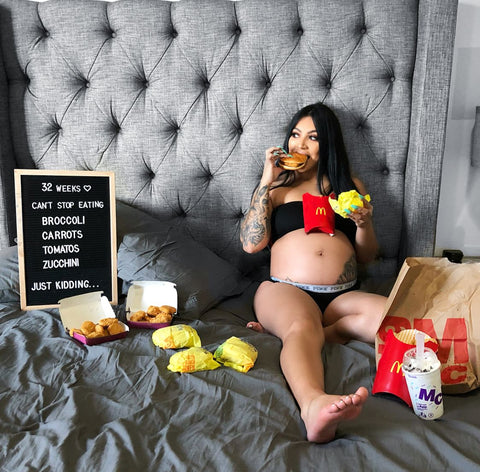 Forget about the beautiful studio, the flowers and the gowns! This is one of the most true-to-life maternity photo ideas. It honestly reflects one of the main aspects of a pregnant woman's life — her passion for food.
In the world, there are very few pregnant women who refuse to eat tastily. Use this to take funny shots.
7.
Before and After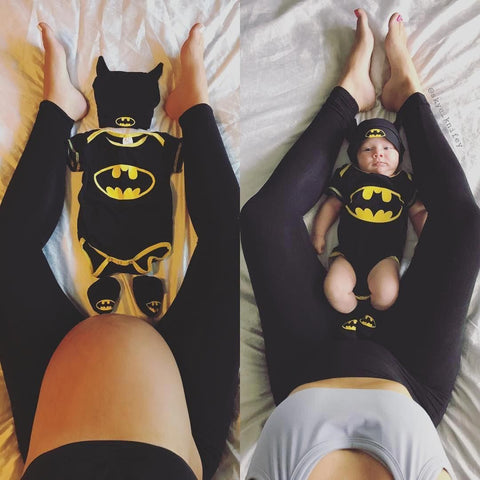 It is one of the most difficult pregnancy photography ideas to implement, but if you try it, you will be impressed with the result. Both photos should be as similar as possible to each other: in clothes, hair, body movement, look, color scheme, the game of light/shadow, etc.
8.
Big Sister/Big Brother Bonding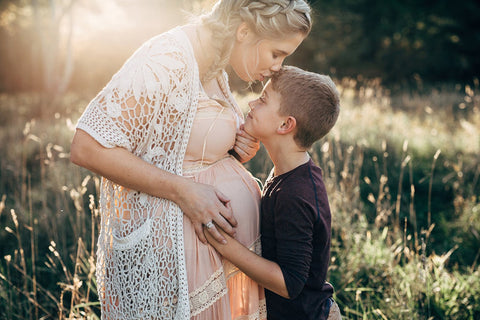 When the future baby already has a big brother or sister, you can use one of the best maternity photo ideas and gather all together in a frame.
Children will add an atmosphere of expectation. These pictures look very harmonious, especially if you pick all the participants' clothes in the same style/color.
9.
Have Fun with Florals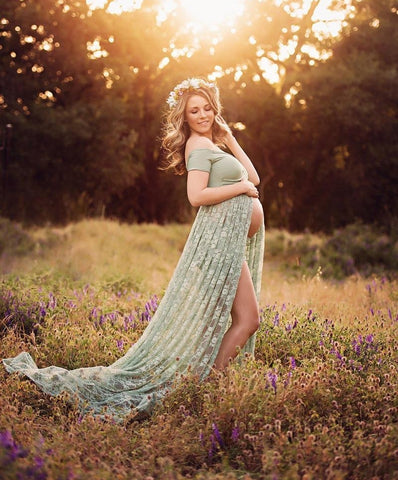 Wreaths or floral elements in the hairstyle are great accessories for maternity shots. Choose soft shades of petals that will give the photographs an atmosphere of tenderness.
10.
 With Letter Board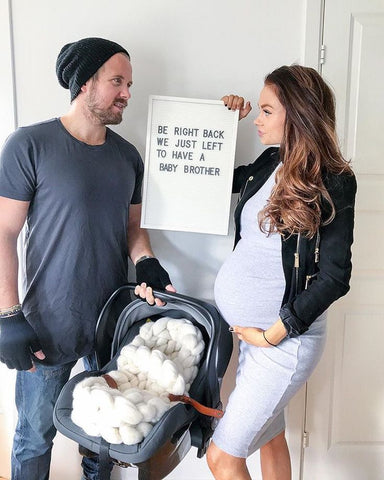 Make your shot creative with some funny writings on the letter board. Let a mom and dad share some messages with their future kid noted on the board.